This Holiday Season Don't Give Gifts… Give Experiences!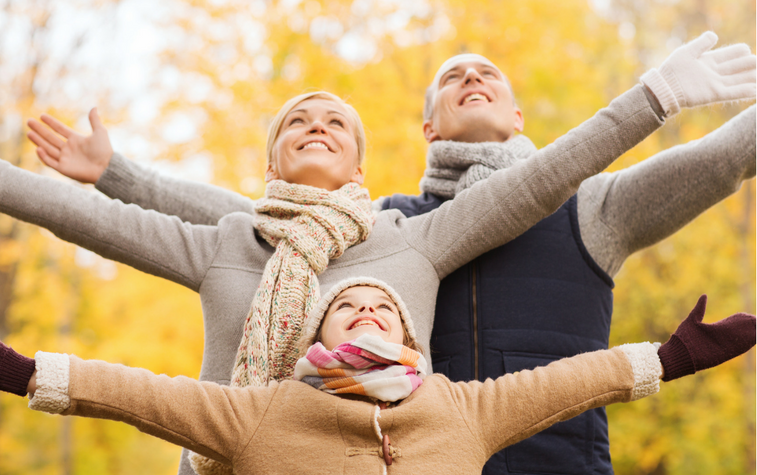 Here we are again! How did we get here so fast? It's time for holiday shopping… or is it? Why not do something different this year for yourself and those on your gift-giving list. Instead of giving gifts, give life experiences: something that will create memories, Kodak moments and conversation for years to come. Here are a few suggestions:
Tickets or gift certificates for local community theaters or concerts:
Anyone on your list like the ocean? The Port Jefferson Ferry has wonderful day and weekend trips for fun things like white water rafting, concerts, and luncheon cruises. contact www.BPJFerry.com for more information. Also for the water lover, tickets to Maritime Aquarium to see the animals or an IMAX movie www.MariTimeAquarium.org.
Any music lovers in your circle of friends and family? How about a few music lessons: piano (www.CooganMusic.com), voice (Michele Grace 203-332-6356) or the tuba?
Are there any would-be actors or entertainers? Acting or dance lessons make a fun gift. There are lots of local studios or private teachers. (Those on Dancing with the Stars got their start someplace).
Ideas for Day Trips:
Free and low cost gift ideas:
These are so inexpensive that your whole family can go and make a day of it. Remember, this is about creating memories so pack a lunch, pile in the car and off you all go:
Local nature centers: Darien www.DarienNatureCenter.org, New Canaan www.newcanaannature.org, Stamford www.StamfordMuseum.org. Do a web search for "nature centers" with your state's initials to find choices.
Art shows at Libraries
Author lectures at libraries and book stores
Drive around and look at Christmas lights
Local town or city Historical Societies
Local museums
Free movie or documentary nights from free rentals at your local library
Picture Day: take your cameras and spend the day taking pictures of a favorite location (park, waterfall, walking path to name a few)
History Day: spend the day driving around and sharing each other's history: where you went to school, the house you grew up in, etc.
Take a class at your local school via the continuing education department in your town (yes, I teach these wonderful programs.) They cover a wide variety of topics, are low cost, and packed with information.
Offer to teach someone something you know, that they would like to learn such as how to use a computer, digital camera, or a gas grill.
Not sure your gift certificate or tickets will be used? Find out what they need to actually get in the car and go and make that part of the gift. You can include the ride, babysitting service or making dinner on the day of the event.
And where will you/they keep those tickets until the day of the big event?
Place them in an envelope, write the event, date and time on the outside of the envelope and then pin them on a bulletin board.
Have a folder marked "Tickets and Invitations"
Under a magnet on the side of the refrigerator
And of course record the information on your calendar. Be sure to include where you stored the tickets just to be sure.
Want to make your gift more enjoyable? Then really give it away. That means not to follow-up on the gift. Don't follow up with questions to see if the recipient used or enjoyed your gift. It belongs to them now. What matters most is that you cared enough to give them something. That makes the transaction complete.
Hope these tips help you to have fun and happy a holiday. If you need help getting organized this season please give me a call. From decorating, to party planning, to putting it all away, being organized and having a plan will help decrease your stress level while increasing your enjoyment time.
Organizing Statistic:
An estimated 12 million shopping hours are expected to be spent looking for lost cars this month as forgetful motorists struggle to remember where they parked amidst the shopping rush.
Follow Clutter Solutions

Like us on Facebook to get the latest updates from Susan Lovallo
Professional Organizing Services. Professional Speaker.
Home – Office – Financials