Professional Organizer CT with Clutter Solutions
Work with a Professional Organizer and Accountant – Susan Lovallo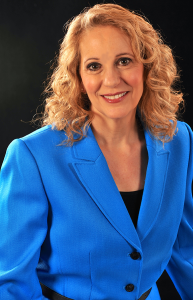 A professional organizer for more than 23 years, Susan Lovallo, CPA (Certified Public Accountant),CPO (Certified Professional Organizer), works with individuals and businesses to help them declutter, simplify and establish or streamline systems. Whether you are organizing your home, business, or financials, the result is greater productivity with less effort, providing more time to enjoy life. Clients appreciate Susan's easy and effective solutions and financial expertise, as well as her patience, compassion and sense of humor.
Susan founded Clutter Solutions LLC in 2000 and has helped numerous business clients and individuals with organizing in Fairfield County, CT. She also provides training on QuickBooksTM and Quicken® software, as well as file set up, repairs and reorganizing for proper reporting.
Ms. Lovallo holds a B.S. in Accounting from Sacred Heart University and was awarded the Medal of Excellence. She earned her CPA from the Commonwealth of Virginia. She received a Merit Award from the Connecticut Society of Certified Public Accountants for being one of the top 13 accounting students in the state. Susan has extensive knowledge of many software packages including QuickBooksTM, Quicken®, and Microsoft® Office Suite.
Professional Organizer
Susan is a member of several professional organizations including:
National Association of Productivity & Organizing Professionals (NAPO)
National Association of Productivity & Organizing Professionals Golden Circle
Connecticut Chapter of The National Association of Productivity & Organizing Professionals (NAPO CT)
Certified Professional Organizer
FOCUS Organizers
Minimal Quest
Financial Professional
AICPA American Institute of Certified Public Accountants
Speaker On Organizing
Susan is a member of the National Speakers Association and a past member of Toastmasters International.
And More…
Susan is the author of Happily Organized: Little Stories about My Mom, the Most Organized Person in the World. She lives in Southwestern Connecticut and enjoys gardening, singing a wide range of music, dancing, drumming and hula hooping.