Home Organization CT with Clutter Solutions
Home Organization Is Faster and Easier with a Professional
A cluttered home can cause chaos and add stress to your life, especially if you can relate to any of these situations:
Past due bills lost in a deep pile of papers

Arriving late because you

could not

find your car keys

Your kids' school papers are in disarray
Kitchen counters hidden by clutter and appliances
Opening your clothes closet is frustrating because things are packed and disorganized.
Toys sprawled all over the playroom
Photos jumbled in boxes without any order
Guestroom jammed with stuff so the room is unusable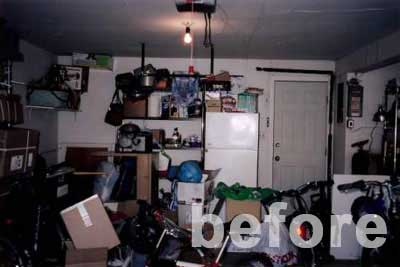 The problem is not you. You simply need a plan for home organization that is tailored to your lifestyle. That's exactly what Susan at Clutter Solutions offers. There is more to getting organized then purchasing pretty containers and shelving units. You have to develop systems to manage the clutter, memorabilia and important papers and keep the different personalities of family members in mind as well. Working with a CT professional organizer helps you establish workable methods to handle these areas and strengthen your decision making ability so you know what to keep and what to let go of.
Frequent Home Organization Projects Tackled with My Clients
Handle Bills and the Mail
Clutter Solutions will develop a system for your current paperwork, plus eliminate the stacks, piles, bags and boxes that have accumulated. Access what you need when you need it with a short and long-term customized filing solution.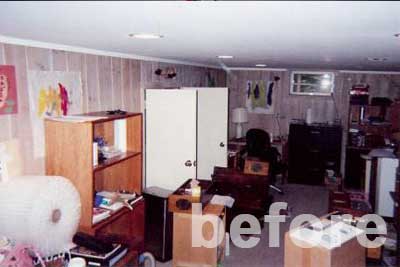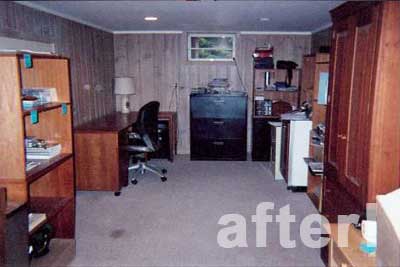 School Papers
Permissions slips, report cards, and fund raisers are just a few of the types of papers that pour in with your children from school. Creating a simple filing system will help you get your hands on just the right paper when you need it fast.
Kitchen Clutter
It's not easy to work at your counters when they are filled with appliances, paperwork and other items. Kitchen organization frees up space and gives you the room you need to prepare meals. When your kitchen is organized, it becomes a relaxing place for your family to gather and share meals.
Crammed Closets
Opening your clothes closet is frustrating because things are so packed in and disorganized. It's difficult to see what you have and you often forget about a favorite pair of pants or simply can't find it. Weeding through what you no longer need and putting everything in order makes opening your closet door a pleasure. Choosing just the right outfit in the morning or for a special event will become enjoyable.
Playroom Storage
When toys are left everywhere because there is not enough storage, it makes the room cluttered. We'll create a smart system to store every toy which will make it easier to keep everything in order after playtime is over.
Guest Bedroom
Having an extra bedroom for visiting guests is a luxury, but if you can't see the bed, then it's not fit for an overnight stay. We'll go through the room looking at each item to determine if you need to keep it, toss it, or give it away. Then we'll find a proper place for everything that remains so your guestroom will be inviting once again.
Are you thinking about turning this bedroom into an office, craft or TV room? That can happen and It all starts with organizing.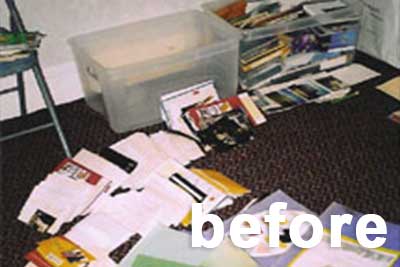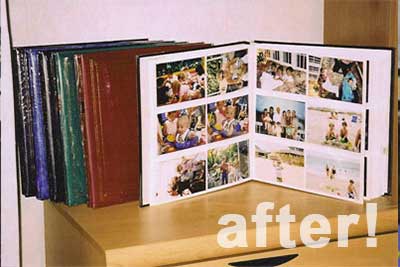 Jumbled Photographs
Your precious memories are captured in your photos. To preserve your prints, put them in order and then place them in proper storage boxes or albums. You may also have digital photos in your current or old camera, cell phone and computer and we'll organize them all into one location. Organizing your photos makes it possible to share and enjoy them time after time.
Going Green
Reduce, reuse and recycle – these are the "3 R's" of green living to help you save time, money, and the planet. You'll focus on your own needs and those of your household, while balancing that with the community and the earth. If you are concerned about your impact on the environment, the first step starts with your home.
Your First Session
During your first session, we'll discuss what you want to accomplish and analyze your organizing needs. Then we'll make a priority list and immediately get started on your highest priority. You will have a step-by-step plan on how to declutter, get organized and stay that way! We will work together to accomplish your organizing goal.