Goal Digging for Financial Organizing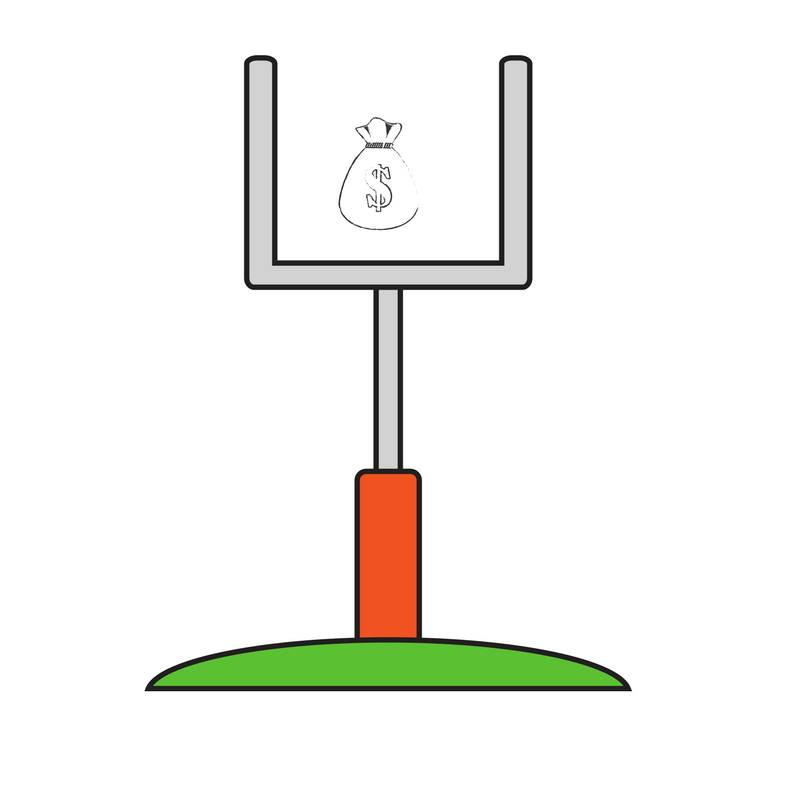 So often I hear people talk about the winning-the-lottery fantasy. Their eyes glaze over as they begin to make a verbal list of all the things they would do with the money. I must admit it is a delicious thought to have instant financial independence. However, studies show that a large majority of lottery winners spend all their winnings in a short period of time and end up in the same, or worse, financial condition than they were in before they won. Why is this? The answer is simple: they do not have solid money management skills. For them more money just means more spending.
One of the most surprising things I have learned from working with people in creating budgets and bill payment systems is that it does not matter how much you earn, it is how much you spend that drives your financial life. I previously had a notion that people in certain occupations with impressive titles earned lots of money and had an easier financial life. I have since learned that this is not true. Their lavish lifestyle often times means large credit card balances and larger home equity loans. And just as often it is the person with the average or below average income who has a healthy 401K, an investment portfolio and money in the bank.
So with these thoughts in mind, how do you find the road to financial recovery and independence? Here are a few suggestions to help you get started:
Long term (20 + years) – When do you want to retire? How much money will you need to maintain your current lifestyle on that big retirement day?

Mid term (5 to 20 years) – Do you want to fund your children's education?

Short term (1 to 5 years) – Do you want to buy a home or make improvements to your existing home? When will you need to buy your next car? How will you make the down payment for these purchases?

Yearly – Do you want to have zero balances on all your credit cards? Do you want to save all of your increases in pay?

Monthly – Do you want to decrease your living expenses? What are some areas you can cut back on?

Weekly – How much pocket money do you want to allow yourself?

Daily – How much could you save on those "small" expenses such as coffee, lunch, and snacks?

You will need to define your goals — goal digging, I like to call it. So, turn off the TV for one evening and spend that time deciding what you want to accomplish and by what date. You can break your goals down as follows:

Save money first not last. Paying all your bills first and saving whatever is left over does not usually work. Instead, make saving money the first priority and manage what you have left.

Run your home like a business by using the following business practices:

Make a list of all your assets and liabilities (called a Balance Sheet). Update this every quarter. Focus on increasing your assets while decreasing your liabilities.

Make another list of all your income and all your expenses (Profit and Loss Statement). Update this on a monthly basis.

Create a budget. This will help you to know "where your money goes", but more importantly, it gives you a plan for how you intend to spend it. This is a proactive approach to managing your money.
Make some significant changes to improve your overall long and short-term financial plan. Choices you make today can have a powerful effect for years to come. Call Susan Lovallo, CPO, CPA organize for your financial future!
Next BIG Organizing Holiday:
January 12 is National Clean Off Your Desk Day