Charity Begins in Your Closet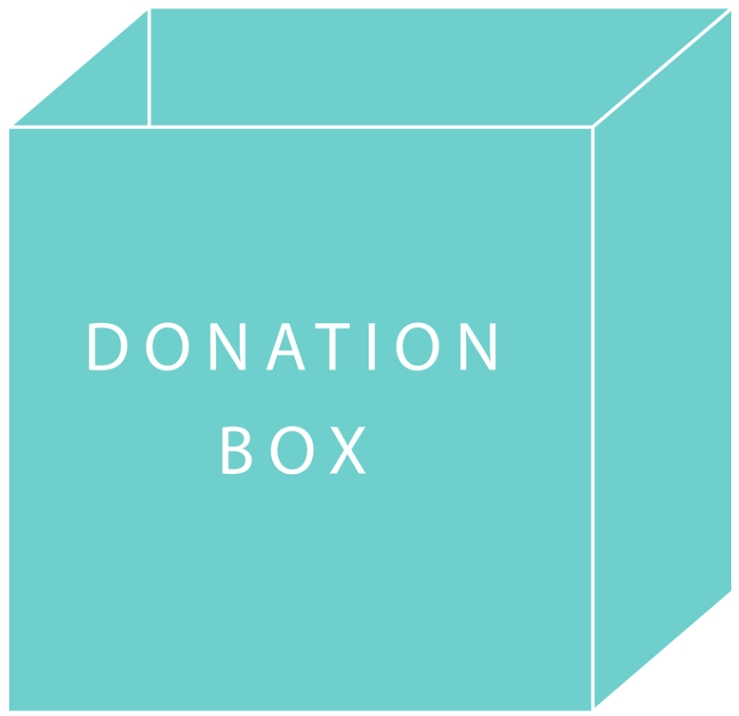 Who, what, when, where and how are questions I often hear regarding charities. Who should I donate to? How do I know my charity is legit? How much of my donation actually goes to the cause? How much to administration costs? Or people tell me they don't have enough money to cover their own bills so they don't feel they have any extra to give away even though they would like to. Giving to charity is a win, win, win situation. It benefits the receiver, it makes the giver feel wonderful, and it helps all of us to pass along an item instead of filling up the landfills. There are so many ways and places to give. Here are some creative ways to make a contribution:
Reduce junk mail – yes this is charity because it benefits the planet, which benefits everyone. Less paper, less wasted resources, less energy. Think of it as the Mother Earth Charity or a way to celebrate Earth Day everyday.

Donate your old cell phone – elderly services and domestic violence programs distribute them for use in 911 emergency situations. Often times even a broken phone can be used for spare parts. Call 211 for the donation location in your community.

Donate blood – the blood banks are always in need. It's fast (about 30 minutes), easy, and they give you cookies afterwards. Call your local American Red Cross Chapter (listed in the white pages) or the national center at 1-800-GIVE-LIFE (1-800-448-3543) for dates and times in your area.

Food – this is one of my favorite ways to give because I get to pick out the food. That means every penny I spend goes directly to the charity. Buy staples like tea, coffee, canned vegetables, cereal, rice and macaroni. Call your local Town Hall Social Services Department for specifics or the local food bank in your area.

Books and magazines – check your local library, senior citizen center, and homeless shelter to find out if they take books. Or leave your magazines behind after you have read them at the doctor's office or gym where they may welcome extra reading materials for their clients. Please be sure to remove any personal information such as your name and mailing address first.

For cash donations check with the American Institute of Philanthropy (AIP). For $3.00 they will provide you with a report that informs donors how approximately 500 national charities spend your donations. It is called the "Charity Rating Guide & Watchdog Report". Send to 3450 Lake Shore Drive, Suite 2802E, P.O. Box 578460, Chicago, IL 60657.

Time – it is one of the greatest gifts we have to offer. You can volunteer a few hours a year or a few hours a week. The benefits and rewards of volunteering can last a lifetime.

And, of course, cleaning out your closet and passing along those no-longer-used items is a great way to give to charity and get organized. For charitable organizations there is always Goodwill, the Salvation Army or call 211 or your local Town Hall Social Services Department for more information.
Hope these suggestions will help to get you in the giving and organizing mood.
Statistic of the month:
Last year:
The need for emergency food assistance increased 17%
The need for emergency shelter increased 13%
The Connecticut Food Bank distributed 12.4 million pounds of food to over 500 feeding programs and provided over 9.5 million meals for those in need
Business of the Month:
The Connecticut Food Bank distributes food to those in need. They have 3 main branches: East Haven 203-469-5000, Fairfield 203-256-1935, and Waterbury 203-759-1919 or check out their website at www.ctfoodbank.org.
Next BIG Organizing Holiday:
National Clean Your Closet week is March 15 to March 21