So Much of Life Is About Filing Your Jacket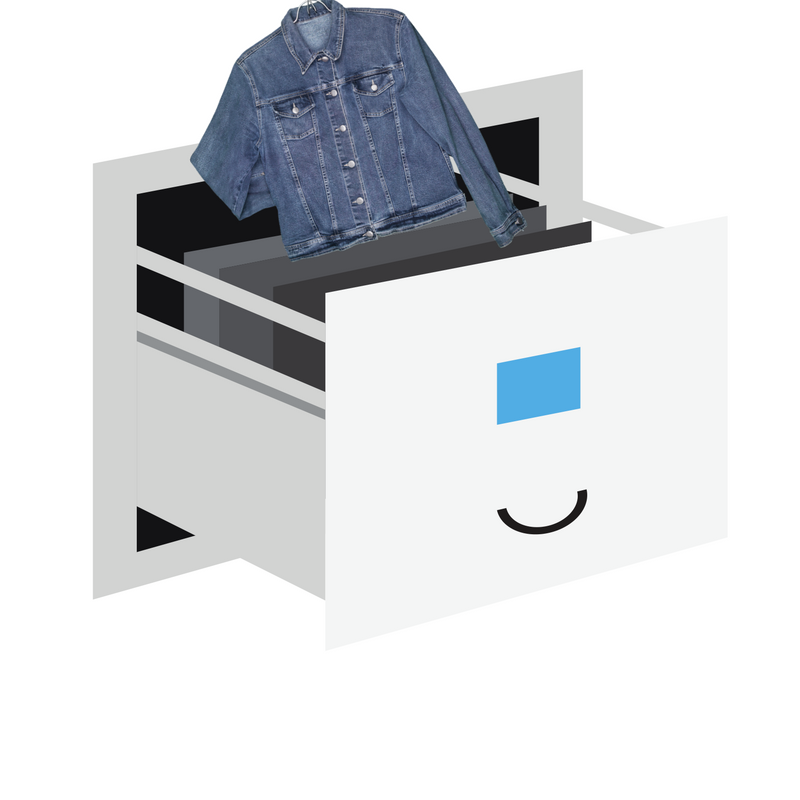 Call it what you will, filing has many names: filing paperwork, filing emails, putting things away, straightening out, tidying up, hanging up your coat, placing your shoes in the closet.
What happens when you don't file or put away these everyday items day after day? They accumulate and become a project. The goal is to keep it as a task. And what is the difference between a task and a project? A task is a small, minor to do; it takes seconds or minutes. They are consistent things done all the time: putting your keys on the key hook, opening and sorting mail, hanging up your clothes at the end of the day. Projects are a series of tasks; they are longer term to-do's and take more time. Projects can be things like remodeling the bathroom, but it can also be the result of not doing the small task on a consistent basis. If you don't hang up your clothes from Monday to Friday, by Saturday there is a pile of wrinkled tops, pants and jackets draped on the chair and the floor is covered with shoes, boots and sneakers. now it is a project and will take a longer amount of time to organize. Why the delay on doing these quick tasks? Mostly people are trying to save time, they are tired, or it is something they don't like to do. So how can you push yourself past your resistance and complete these task? Three simple steps:
Identify one common undone task. Example: putting away your clothes at the end of the day.
Use a timer and time how long it would take to complete on a daily basis. Example: it takes 15 seconds to hang up your pants and place them in the closet, 13 seconds for at top, and 8 seconds to put away your shoes.
Practice your new to-do task every day. If there are piles of clothes in the bedroom, treat that as a project and organize them at another time. The major focus is to continue the daily task of hanging up your clothes each day. This way there will be no more accumulation to the project.
Doing these small tasks everyday will go a long way in developing habits that will help you keep your home organized and clutter free.
Follow Clutter Solutions

Like us on Facebook to get the latest updates from Susan Lovallo
Professional Organizing Services. Professional Speaker.
Home – Office – Financials